DDMIX is a full body aerobic workout based on a wide range of different dance styles with easy to follow steps. Choreographed by Darcey Bussell and Nathan Clarke, each genre is approximately 2.5 minutes long.
EVERY DDMIX CLASS INCLUDES
National dances, eras and genres from around the world. 26 and growing: enjoy !
| | | |
| --- | --- | --- |
| | | |
| Arabic | Japanese | Greek |
| Line Dance | Flamenco | Samba |
| Chinese | 1980s Rocky | Waltz |
| Hand Jive | Charleston | African |
| 1960s | Tango | Irish |
| 1970s Disco | Salsa | Bollywood |
| Scottish | Russian | Miami Disco |
| 1990s vogue | 1940s Ritz | 1980s Face2Face |
| 1960s Twist | Flamenco 2016 | Thai |
Music created exclusively for DDMIX
The aim of DDMIX is to get people moving without being intimidated by the word 'dance' or the technicality of the steps, but instead to give a full body workout that is such fun that you don't even notice that you are exercising. With the vast number of dance styles around the world to choose from, no one will ever get bored!
We have a passion for dance-based fitness and believe the best way of getting fit is by doing something you enjoy. By participating in dance, you can achieve your goals by not looking upon exercise as a chore. We love group exercise classes with non-correctional instruction, that are fun and all inclusive.
Darcey wanted to create a program using segments of dance from around the world, providing great variety with a western touch. Given her deep interest in all forms of dance and having danced nearly all genres from her classical ballet base, the DDMIX adventure began. She contacted her good friend and talented choreographer and dancer Nathan Clarke, with whom she has worked on Viva La Diva, Darcey Dances Hollywood and the closing ceremony of the London Olympics. On hearing her idea Nathan agreed to join Darcey and they started working on the choreography for the first DDMIX.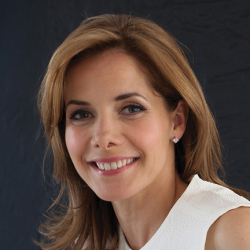 "When I finished my career in 2007, I needed something to fill that space physically and mentally. I wanted to keep moving so I went out there and I joined Zumba classes, I joined contemporary, lyrical jazz and tap classes. I tried everything! After my career I knew that I wanted exercise without taking it too seriously. I wanted to have fun with movement. The idea of DDMIX came about as I wanted enjoy many flavours of dance styles and wanted to experience them all at the same time. I thought, 'why can't you put this all in one program'? A program that gives you a flavour and a taste of every genre of dance by just touching on them, not perfecting them, not getting obsessed with them… but just having fun with them, being entertained by them. With this in mind it was about creating up to date choreography, and creating music that was authentic to the style but having a funky popular element to it.
Don't get worried when 'dance' is in the title because it's Diverse Dance Mix, it is something to have a go at, definitely to enjoy with friends.
Don't get worried when 'dance' is in the title because it's Diverse Dance Mix, it is something to have a go at, definitely to enjoy with friends. To laugh and smile all the way through it, not to take it too seriously. Just to enjoy it for what it is and be distracted. We hope you even exercise your mind as it is being stimulated by the constant changes of style. You will notice at the end that you have worked every part of your body, which is so rare in so many programs, and had a good stretch as well."